PCAL/SMD/CEM-PRICE/2020/001922                                                                                                                                                   
July 10, 2020
NOTIFICATION
This is to notify all our valued customers and authorized agents that due to the increase in the cost of raw materials and handling charges, the cement landed prices at various destinations will undergo revision with effect from July 11, 2020. Therefore, all the agents are requested to strictly adhere to the new prices fixed for the respective destination as per the price list given below;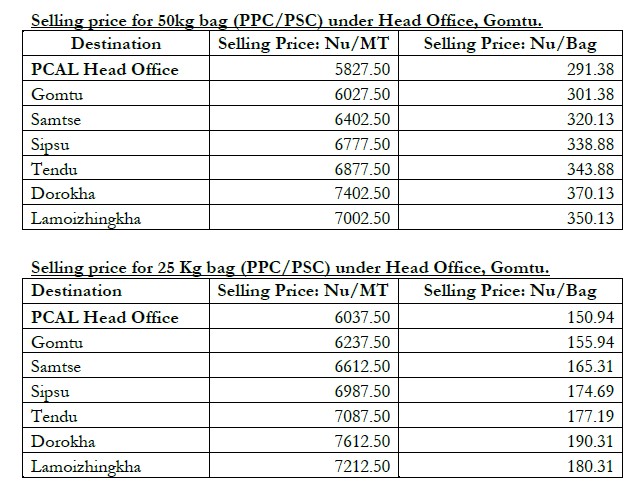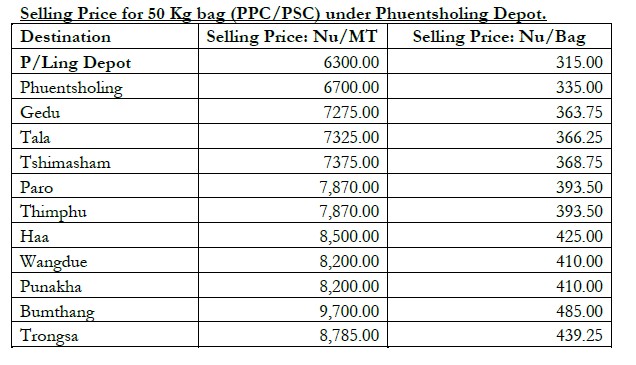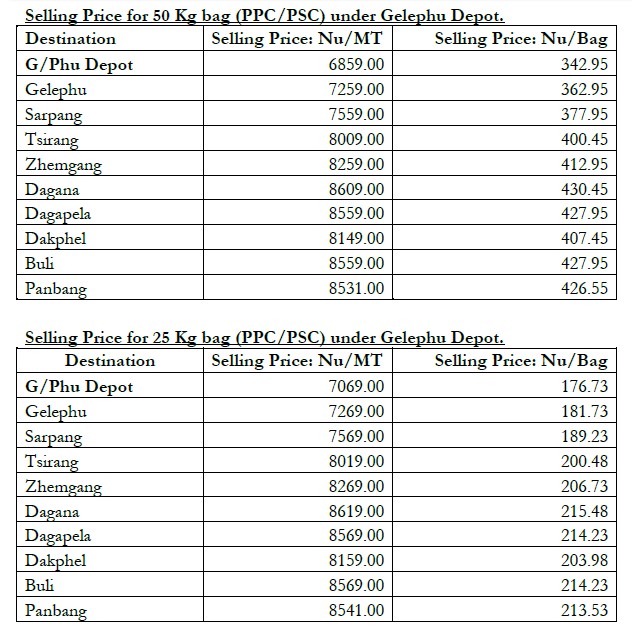 Note:
Agents are asked to strictly adhere to the revised rates.
Any compliant received from the customer related to rate shall call for cancellation of agency ship.
Valued customers to inform the Sales and Marketing Department, PCAL if you encounter any price variations other than the published rates.
Interested agents are asked to lift cement directly from Head office at Ex-factory price.
Officiating Director (Sales & Marketing Department)